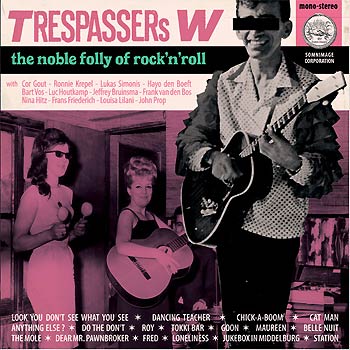 Available through Trespassers W
for € 14,00 + p&p/verzendkosten
The last part of the trilogy 'Sex and drugs and rock'n'roll', was released by Somnimage in the summer of 2006. The artwork was designed by Jef Benech of Mecanique Populare fame. The cd was recorded and produced by Lukas Simonis in his S6G Studio in Heyplaat, Rotterdam. The recordings were graced by guest appearances from Lukas Simonis (guitar), Luc Houtkamp (saxopphone), Jeffrey Bruinsma (violin), Frank van den Bos (piano), Nina Hitz (cello, vocals), Frans Friederich (trumpet), Louisa Lilani (vocals) and John Prop (vocals).

Somnimage,
PO Box 24,
Bradley, IL 60915
USA
www.somnimage.com
somnimage@nullaol.com