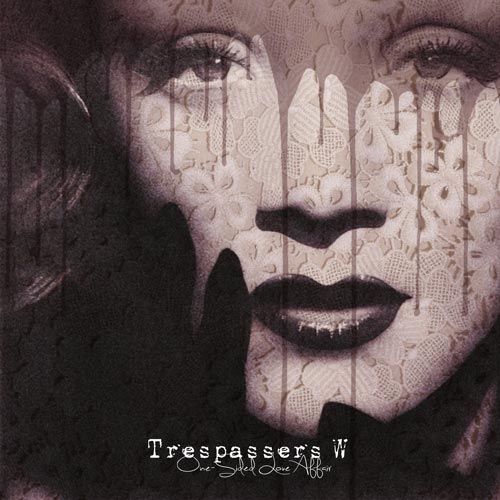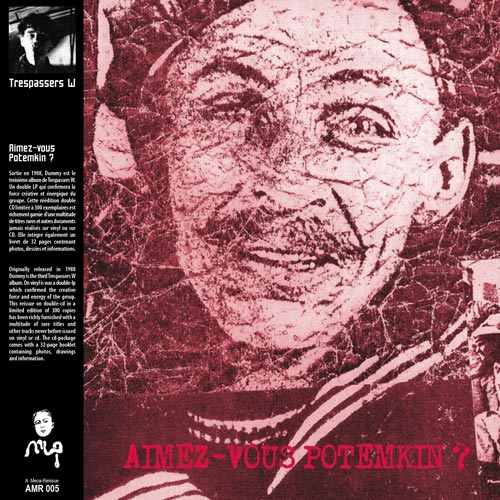 One new release by Trespassers W, a one-sided LP called One-sided love-affair, containing six new tracks and one re-arranged track especially written for the Volkspaleis-festival in The Hague and performed in a huge former energy hall.
Aimez-vous Potemkin is the fourth cd-reissue of early Trespassers W vinyl.
Cd one consists of songs from the Potemkin-sessions (1989).
Cd two contains all the songs from the cassette-album Aimez-vous Trespassers ? (1990) plus extra tracks.