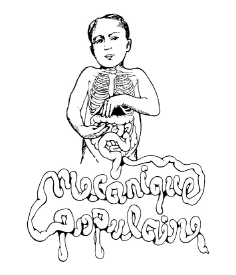 "Trespassers W (nav optreden in Kalshnikov, Terneuzen): Groot zijn de mannen van woord en daad, int licht van de met bierglazen afdrukken getergde vloer van het podium in het inmiddels bij ingewijden bekende activiteitencentrum." AHDilectus 2003″
(Uit: 'Nizagamah', Terneuzen)
In 2001 is het Franse label Mecanique Populaire begonnen met de uitgave van het oude vinyl-werk van de band op CD. Van de beoogde reeks zijn de eerste twee delen gereed. De CD's zitten in een doos, vergezeld van boekjes, kaarten, posters, facsimile's van de oorspronkelijke hoezen en andere snuisterijen. Ongelooflijk mooi.
De eerste doos (AMR 001) bevat de eerste Trespassers W-LP, 'Straight Madnes' (CD 1), de eerste twee EP's ('Burn it down', 'Paris In Between The Wars'), demo'sen de eerste versie van 'Neverland' (verscheen in 1986 op een Engelse compilatie-LP) (CD 2). Alle nummers op deze dubbel-CD stammen uit de periode Oudijk-Gout (1984-'86).
De tweede doos (AMR 002) bevat een enkele CD met daarop alle nummers van de tweede LP, 'Pretty Lips Are Red' (de eerste band-LP van 1987, uitgebracht door het Engelse 'Dead Man's Curve'-label) en de complete BRT-sessie van 1987 die ooit als cassette uitkwam onder de naam 'The Ghost of the Jivaro Warrior'.
De CD's zijn te koop in Worm, Rotterdam en Any Record, Den Haag. Ook bij Trespassers W zijn ze verkrijgbaar, Straight Madness kost 28 euro op fietsafstand en 25 euro per post (het is niet anders, maar je krijgt waar voor dat geld). Pretty Lips/Ghost kost 16 euro op fietsafstand en 18 per post. Voor betaling, zie: 2, maar nu met vermelding: SM of PG of SM+PG.
In 2001 the French label Mecanique Populaire has started to produce a series of Trespassers W-reissues, starting with the double-CD 'Straight Madness' and the single-CD 'Pretty Lips Are Red/The Ghost of the Jivaro Warrior', both coming in boxes with booklet, poster, facsimiles and picture postcards.
The first box (AMR 001) contains the first Trespassers W LP, 'Straight Madness' (CD 1), the first two EP's ('Burn it down', 'Paris in between the wars'), some demos and the first version of Neverland (which appeared on an English compilation-LP in 1986). All the songs on this double-CD date from the Oudijk-Gout-period.
The second box (AMR 002) contains a single CD with on it all songs from de second LP, 'Pretty Lips Are Red' (the first band-LP issued by the British Dead Man's Curve-label) and the complete BRT-sessions from 1987, which at the time was released as a cassette, titled 'The Ghost of the Jivaro
Warrior'.
The boxes are for sale through Trespassers W mailorder:
Straight Madness 2xcd: € 25,00 + p&p/verzendkosten
Pretty Lips/Ghost 2xcd: € 18,00 + p&p/verzendkosten