'I'm watching you in a concert from last year on youtube as I type – it's very good.'
Alan Jenkins (Cordelia Records, The Deep Freeze Mice and many other names for his bands/projects)
*****
'The Koala-lp is beautiful and fully covered your performance in Deventer. Nicely fashioned, by the way.
Your concert was good! Almost touching that the band made such an effort for the small audience at the Perifeer. Actually, it was moving… the lyrics, your performance… it must have been hard to drive back to Den Haag and Rotterdam!
Kitty van Schaick (present at the Perifeer in Deventer, 3/12/2022)
*****
After the release of Koala and other metamorphoses Trespassers W did seven gigs in The Netherlands. We're willing and able to do more in the Netherlands and abroad.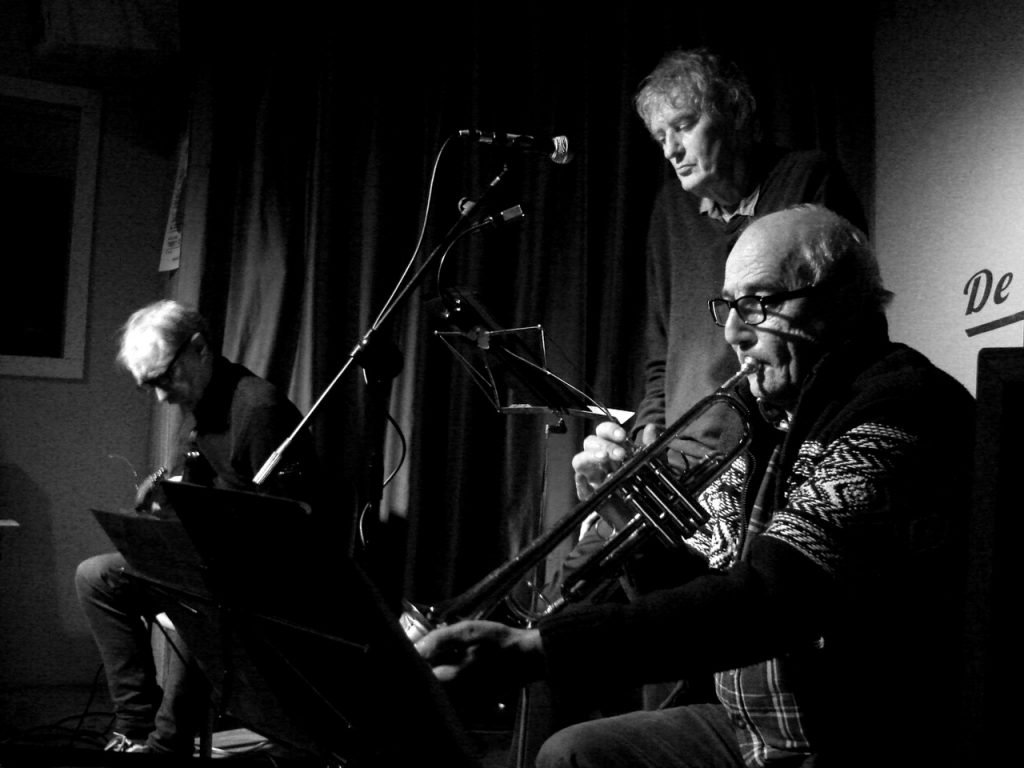 Contacts
(Cor Gout)
(Lukas Simonis)
Frans Friederich
*****
Trespassers W tech rider
tafeltje voor electronica en computer minimaal 1 mtr breed
table for electronics and computer; minimal width one meter
2 x stoel
kruk voor Cor

2x chair, preferably stool for Cor
stereo di
3 x mic voor stem
3 x microphone for vocals
1 x mic voor trompet

1 x microphone for trumpet